Prior to this application, there were several attempts at making WM 6.1 to work with Facebook. Sadly, most applications break and were highly unstable causing lots of frustrations. Therefore, users had to rely on opera to access mobile Facebook webpages which have very limited functionality.
Just recently, Microsoft released a Facebook application which is available in the "App store" of the upcoming Windows Mobile 6.5. Although this application is designed for WM 6.5, it works perfectly on WM 6.1 devices. It provides the users with options to upload pictures and videos from the mobile phone (unlike previously) and it allows seemless surfing one's Facebook account. Below are just a few screenshots of the Facebook application.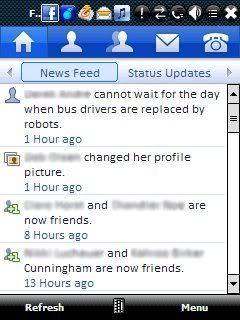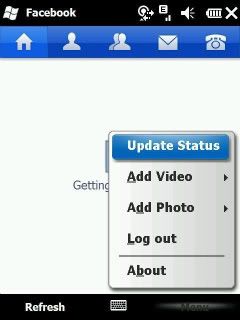 You can download the Facebook Application here. To install it, just upload the .cab file into your internal storage and run it in your mobile phone. When the installation finishes, remember to do a soft-reset. The initial loading of the Facebook application will be slow due to the caching process that is taking place in the background. Have fun with this application! Something that lots of WM users like me are waiting anxiously for!